our dog is what it eats. So, you need to feed your pet a balanced diet if you want them to maintain an ideal weight and stay energetic. Dogs need adequate amounts of protein, fat, vitamins, minerals, and carbohydrates. They need a dog food that is suitable for their breed, stage of life, and activity levels.
Likewise, this dog food has to come in a form where the nutrients can be easily and quickly absorbed by the body. There are various types of dog foods available on the market. These dog foods are classified according to texture, type, and firmness among other criteria.
Why Pay More for Premium Dog Food?
Of course, it should also taste great in order to hook your dog and encourage good appetite. Dogs are just like humans. They want their food to be flavorful and delicious. Take note that no matter how nutritious the dog food is, your dog is most probably not going to eat it if it does not taste good.
As a dog owner, you only want high quality dog food for your pet. This is why you should only choose premium brands. These dog foods are more expensive but they are higher in quality. Unlike their less expensive counterparts, they do not contain fillers and additives. All their ingredients are pure and carefully selected to cater to the special needs of dogs.
Premium dog foods are made in accordance with the nutritional guidelines and standards of the Association of American Feed Control Officials (AAFCO). They only contain high quality meat, vegetables, and added supplements. They are also manufactured with good flavors and nutritional balance.
Dog food manufacturers spend a great deal of time and money investing in laboratory analyses and other tests to make sure that their products contain the right nutrients and that these nutrients are available in the correct ratio. They also make sure that their dog foods are suitable for the lifestyles and life stages of dogs.
If the recipe meets the nutritional requirements, the development and research teams conduct further tests on the dog foods for digestibility and palatability. Feeding trials are done on some animals. Their feces are collected on a daily basis to check for fat, ash, protein, and moisture content. These feces are also graded in terms of texture and firmness.
The researchers are able to determine whether the animals enjoyed their food based on the quality and quantity of their feces. In essence, the better the raw materials used for the food, the easier the nutrients are absorbed and the firmer and fewer their stools are.
Certain dog breeds have specific dietary requirements, and pet food manufacturers are aware of this fact. This is why they offer premium dog foods with special formulations. For instance, Rottweilers are prone to skin, muscle, and joint problems. This is why they should be given premium dog foods that can help them maintain and build muscle tone. They should also consume dog foods that contain copper and zinc for healthier skin.
Premium Dog Food Reviews
The following premium dog food brands are ideal for dogs with special needs.
Premium Edge Dry Food for Adult Dog
This dog food only contains the finest ingredients available on the market. It contains real meat, which is not commonly used in cheap dog foods. It is packed with all the necessary nutrients and does not contain fillers. It does not have any ground wheat, soy, or corn. These ingredients are merely fillers that do not add to the nutritional content of the food. They can make your dog fat and unhealthy. This dog food contains good sources of protein to keep your dog fit and energized. It also has a special formulation that will meet the specific needs of your dog.
---
Blue Buffalo Life Protection Dry Adult Dog Food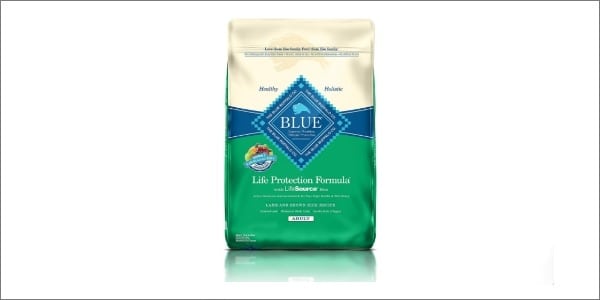 This dog food contains a blend of vitamins, minerals, and antioxidants, which have been carefully selected by veterinarians and animal nutritionists. It is especially formulated to suit the needs of adult dogs. It supports a healthy oxidative balance and is cold-formed at a low temperature to retain a greater potency of antioxidants and vitamins. It contains apples, blueberries, blackberries, spinach, pumpkin, pomegranate, and cranberries. It also contains lamb, which is a great source of amino acids. Moreover, it contains hearty whole grains including brown rice, oats, and barley, as well as carrots, garlic, and sweet potatoes. It does not contain any chicken by-product, wheat, corn, soy, preservatives, artificial colors, and artificial flavors.
---
Natural Balance Synergy Ultra Premium Dry Dog Food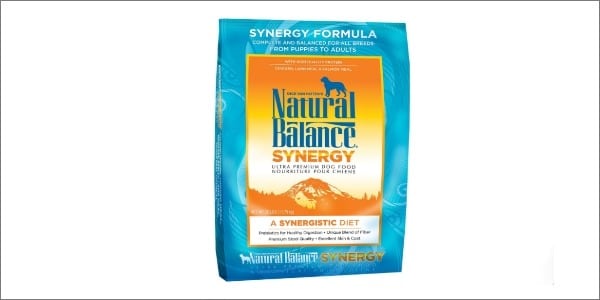 This dog food is made with premium quality ingredients that have been tested by highly qualified chemists and microbiologists. It offers balanced and complete nutrition for every life stage and breed of dogs. It is also highly recommended by veterinarians and animal nutritionists. You should give your pet a diet that promotes healthy digestion, coat support, excellent skin, and good stool quality. This dog food is an ideal choice, especially since it is made by manufacturers who invest time, money, and energy into producing the best dog foods in the market. It also has a great taste and aroma for dogs.
---
Natural Balance Ultra Premium Wet Dog Food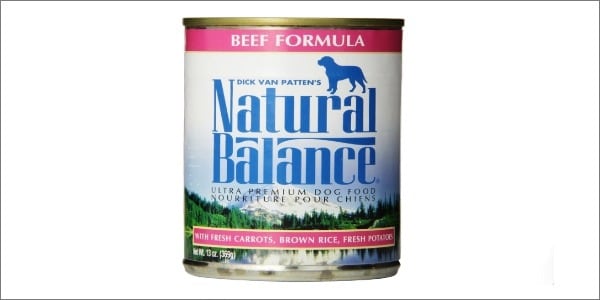 This dog food is made with a wholesome blend of high quality beef, vegetables, and grains. It contains excellent sources of energy, such as wholesome oat bran, potatoes, and brown rice. It also contains a special formulation that is suitable for every life stage and breed of dogs. So, you can safely give it to your puppy, adult dog, or senior dog. It is tasty, nutritious, and easy to digest. It does not contain any artificial colors or flavors. It can help your dog grow stronger, bigger, and healthier. It can also help it have healthier skin and shinier coat.
---
Eukanuba Premium Active Adult Dry Dog Food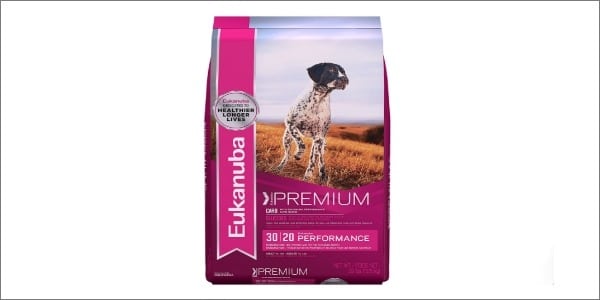 This dog food contains high quality sources of fat and protein for sustained energy levels and lean muscles. It is ideal for sporting and working dogs that engage in high-endurance activities. It actually provides these dogs a hundred percent balanced and complete nutrition without the use of unhealthy fillers. It also contains calcium for stronger bones and better performance. What's more, it can help reduce the buildup of tartar in twenty-eight days. This dog food contains natural sources of glucosamine and chondroitin for healthier joints. The nutrients that it contains are easy and quick to absorb. It is also easy to digest.
More Dog Food Guides: